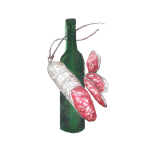 Oltrepò che siamo
Oltrepò
Shaped like a bunch of grapes, Oltrepò Pavese is the southernmost territory of Lombardy and the province of Pavia. Located across the River Po, between the provinces of Alessandria and Piacenza, it extends up to the Ligurian-Emilian Apennines. Triangular in shape and more than 1,500 square kilometers wide, the territory includes four primary valleys dotted with vineyards and variously sloped hills dedicated to viticulture. It is crossed by the 45th parallel, the so-called "wine parallel" particularly suitable for viticulture.
Most of the production has a protected designation of origin, with the most cultivated varieties being Croatina, Barbera, Pinot Nero, Riesling, and Muscat. From the sparkling Bonarda Oltrepò Pavese to the Oltrepò Pavese Metodo Classico DOCG, from the historical Sangue di Giuda to the Buttafuoco dell'Oltrepò Pavese DOC, these red wines carry a centuries-old history. Sparkling wines play a pivotal role: the Bonarda dell'Oltrepò Pavese is the most widespread, produced by almost every vine grower in the territory. With its lively and delicate foam, it pairs perfectly with traditional dishes from Northern Italy. Of particular note are white Pinot Nero and Riesling, as well as Barbera and Sangue di Giuda, among others.
In addition to wines, Oltrepò is also rich in culinary delicacies, such as Peperone di Voghera, Caciotta della Valle Versa, and Salame di Varzi. It also has major cultural and historical significance thanks to its fortresses, castles, small villages, and, most of all, stories told by generations of vine growers.
Find out more about wine designations and culinary traditions of the Oltrepò Pavese by visiting: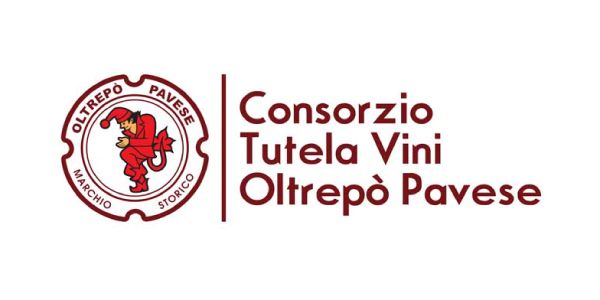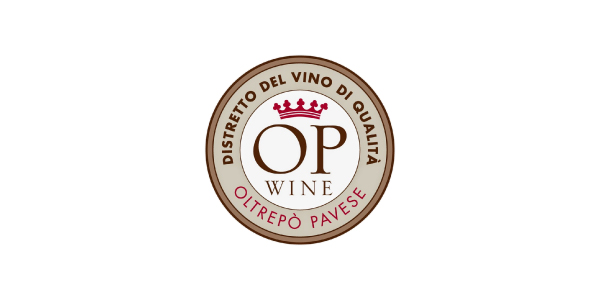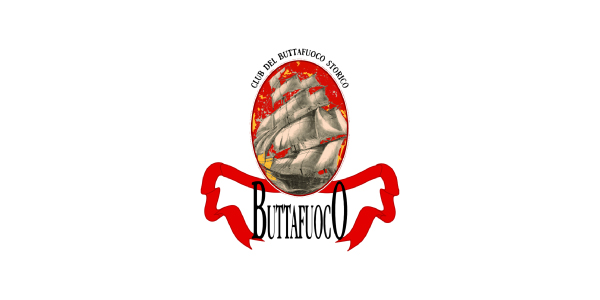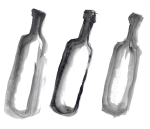 Oltrepò Pavese metodo classico DOCG is the sparkling wine par excellence of the territory, composed of 70% Pinot Nero minimum, with Chardonnay, Pinot Grigio, and Pinot Bianco comprising the rest, as per production. After at least 15 months on the lees, or 24 months in the case of Millesimato, it has a pale-yellow color – unless it is a rosé, also known as Cruasé: a collective mark belonging to Consorzio di Tutela Vini dell'Oltrepò Pavese.
Buttafuoco dell'Oltrepò Pavese DOC, one of the most renowned red wines in the territory, is produced in two versions: still and sparkling. With a ruby color and violet hues, it is intense on the nose and lingers to the palate, with hints of red fruits and floral notes.
With an intense ruby red color, Pinot Nero dell'Oltrepò Pavese DOC is a pleasant still wine, smooth and well-balanced, perfect for every occasion. Oltrepò Pavese holds the national record for the cultivation of Pinot Nero, with more than 3,000 hectares. Of French origins, it was first imported into the territory in 1850 and today it is one of the most important vine varietals.
The sparkling Bonarda dell'Oltrepò Pavese DOC (which also comes still) is produced using 85% Croatina minimum – the most cultivated vine varietal in the territory – and is probably the most representative wine of Oltrepò. A wine increasingly valued by vine growers themselves, who are constantly looking for a higher quality. Smooth, tannic, and markedly fruity, Bonarda pairs perfectly with the traditional cuisine of Oltrepò Pavese.
Pinot Grigio dell'Oltrepò Pavese DOC, still or sparkling, is obtained from 85% Pinot Grigio minimum. It is a pale-yellow wine, with fruity and floral notes and is fresh and savory on the palate.
Sangue di Giuda dell'Oltrepò Pavese DOC is a wine named after a famous legend: after betraying Jesus, Judas went into hiding in the hills of Oltrepò Pavese. Here, a disease attacked the vines and prevented their cultivation. Judas healed the sick vines, avoiding the anger of the local people, who named a new wine after him as a token of gratitude. Sangue di Giuda has a deep red color, perfect at the end of a meal. Sweet and with a long finish, it has hints of black cherry, blueberry, and fruit jam both in its still and sparkling version. 
Ancient Roman historians Pliny the Elder and Columella talked about the vineyards of Casteggio, a Roman castrum with a strategic position that helped win many battles in the 2nd century B.C. This is where Casteggio DOC originates, a limited designation consisting of 65% Barbera and 35% Croatina, Uva Rara, Ughetta, and Pinot Nero, alone or blended. With a dark ruby-red color and notes of spices and red berries, Casteggio DOC is a well-structured wine, nicely acidic and with a long finish.
The designation of origin Oltrepò Pavese DOC includes 13 types of wine, distinctive to the territory and produced from the main grape varieties: Rosso, Rosato, Bianco, Barbera, Riesling, Cortese, Moscato, Malvasia, Pinot Nero vinified white, and rosé, Chardonnay, Sauvignon and Cabernet Sauvignon.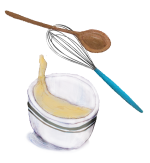 RICE
"Land of rice" is the name given to the province of Pavia, which today counts 85,000 hectares of rice fields, ranking first both in Italy and Europe. A territory rich in waterways, whose characteristics and pure water make it the ideal environment for rice cultivation. Carnaroli rice is considered the excellence of the land, perfect for more refined recipes: with long, tapered grains, this variety originates from the crossing of Vialone and Lencino and requires cold, swampy soil.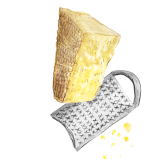 CHEESE, GOAT'S OR COW'S MILK?
L'Oltrepò Pavese is renowned for the production of cow's and goat's milk cheeses, thanks to the many breeding farms in the hilly and mountainous regions. Among the Prodotti Agroalimentari Tipici (typical agricultural products), you can find Caprino dell'Oltrepò Pavese – a fresh or medium-aged goat cheese, and also a goat cheese enveloped in walnut or chestnut leaves. And then Crescenza, a soft raw-paste cheese, Nisso Menconico, also known as "the jumping or burning cheese" due to its intense, almost spicy taste, a specialty from the Staffora Valley. Among the Protected Designation of Origin products, you can find famous cheeses such as Grana Padano PDO, Gorgonzola PDO, and Taleggio PDO. Quartirolo Lombardo PDO, a sweet, soft cow milk's cheese available in different agings, owes its name to the grass fed to the cows. Finally, from the Staffora Valley, Pizzicorno: a square-shaped cow milk's cheese, aged for no less than 40 days.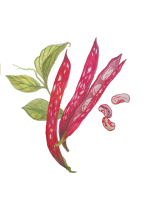 FRUITS, VEGETABLES AND MORE
Oltrepò Pavese and the province of Pavia are distinguished by many typical fruits and vegetables, some of which are De.Co (Denominazioni Comunali di Origine) products, such as the Cipolla Dorata di Voghera (a yellow onion) and the famous Mostarda di Voghera, made of different whole fruits such as apricots, figs, pears, cherries, peaches, and pattypan squash, preserved in a mustard-flavored sugary syrup. Among the best-known fruits and vegetables, there are Ciliegia di Bagnaria – a cherry grown between Piedmont and Lombardy, Asparago Rosa di Cilavegna (a white asparagus with pink and purple hues cultivated in the area for more than 500 years), and Cipolla di Breme PAT (Prodotto Agroalimentare Tipico), a red egg-shaped onion sweet in taste also known as Sigulla. Few people know that in the woods around the Oltrepò Pavese area more than 44 different varieties of Truffles are grown, including the prestigious White Truffle; or that the many lawns, parks, and spontaneous vegetation allow for the production of Chestnut, Robinia, and wildflower PAT Honey. One of the most famous products, the historical green and yellow Peperone di Voghera (bell pepper) was recently recovered by a group of valiant producers after being extinct for around 60 years. And then, the Fagiolo Borlotto di Gambolò (borlotti beans), with its white and purple streaks, typical of the Lomellina region, as well as the Zucca di Dorno De.Co, a squash variety with a peculiar shape resembling the typical farmer hat called "bartò".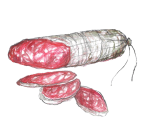 CURED MEATS AND THEIR DERIVATES
In the province of Pavia, different species are bred to produce cured meats and their derivatives. Salame di Varzi PDO, from the traditional Varzese cattle, is the most well-known at a national level. Depending on the aging, there are various types of Salame, such as the Filzetta or the Cucito a budello doppio, aged for 120 days.  One of several PGI products, Salame d'Oca di Mortara is a soft pink salame traditional of the Lomellina region. There are also many PAT (Prodotti Agroalimentari Tipici) products, such as Cacciatori d'Oca, Ciccioli, Cotechino Pavese. Among the most famous ones, Pancetta Pavese stands out, aged at least 60 days, with its sweet and spiced taste.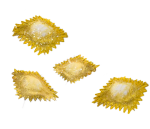 RECIPES OF THE TRADITION
The province of Pavia boasts many designations of origin dedicated to recipes, desserts, and products typical to the area, waiting to be discovered one after the other: Miccone (Prodotto Agroalimentare Tipico), a 50 cm long bread loaf perfect with local cured meats; Brasadè, sweet donuts traditionally gifted on special occasions; Offelle di Parona, oval-shaped biscuits created by two sisters in the 1900s rosaryand still prepared every year for the Our Lady of the Rosary feast; Bata Lavar (De.Co.), whose name means "claps on the lips", a large dumpling stuffed with braised meat traditionally served in broth.